5 Ways To Be An Effective Team Player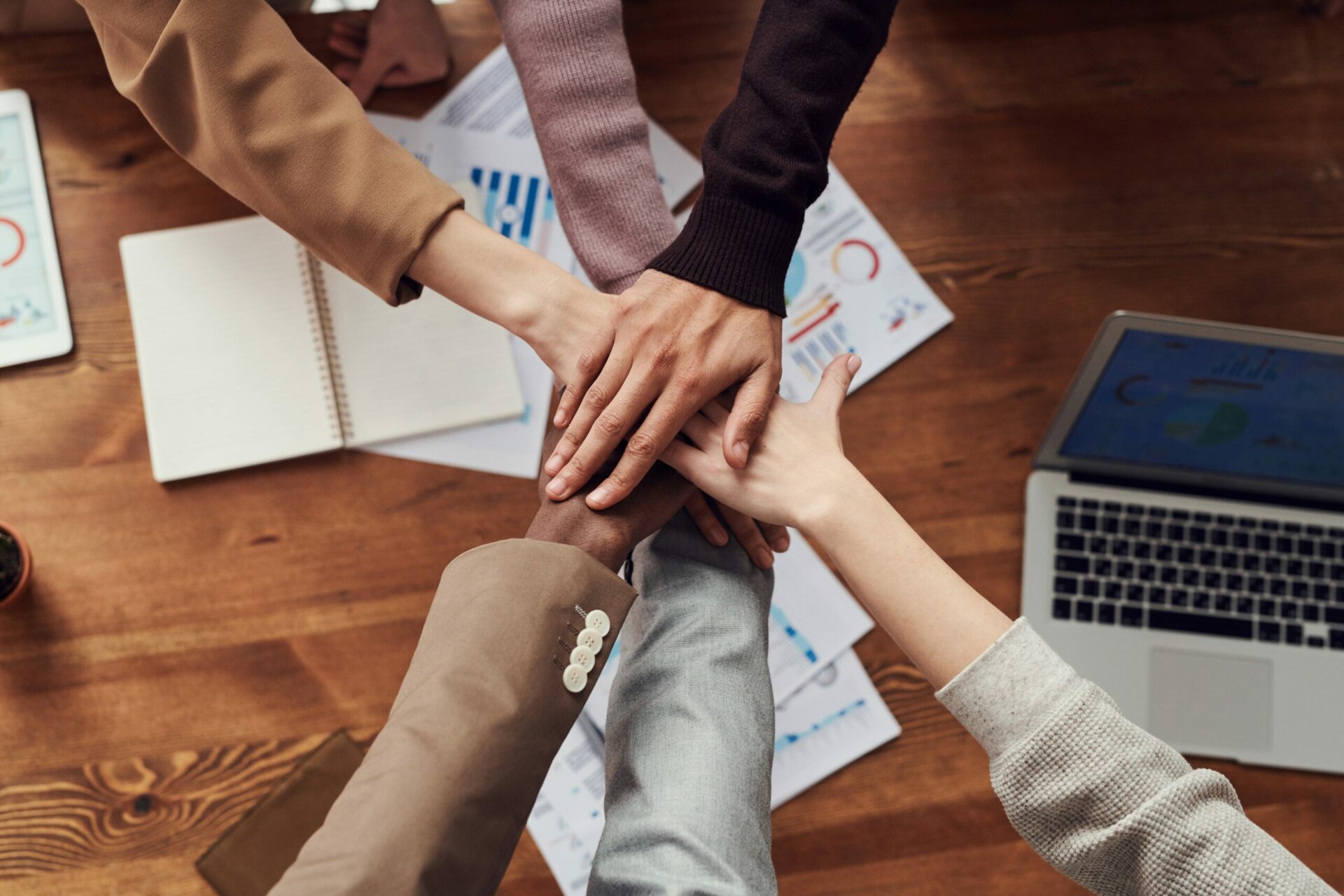 Collaboration is a solid foundation of a great team. A company comprises its people so it's only fair that everyone should do their part well. As they say, no man is an island. You are all part of a system that works so make yourself count. Whether you're capable of working solo, it's still necessary to be a great team player to achieve success.
Most company interviews include the question, "Are you a team player?" This recurring question is serious because it holds considerable weight. It's because the understanding of working as a team goes as far as from the top down to the lowest of the chain command. A director works hand-in-hand with his crew or team leaders. A manager works as a superior for other employees. There's a flow of responsibilities that cover everyone in the workforce. This is why each employee should put in their best efforts to maintain a good structure and system.
Now, you might be wondering if being a team player is hard. For some with natural charisma and social skills, it could be a breeze. Working with other people is a good way to enhance communication and efficiency. But for those who prefer the solace of working alone, it's important to learn the value of collaboration.
RELATED: How To Answer: "What Can You Contribute To The Company?
So, what is a team player?
A team player is an individual that contributes to the group's success. He is someone who applies his expertise well and lends help when necessary. This person knows how to manage tasks and exerts the extra effort to support his team. He understands that he's more than his role because his achievement is his team's success.
To grasp the full idea, we have to define what qualities make a team player.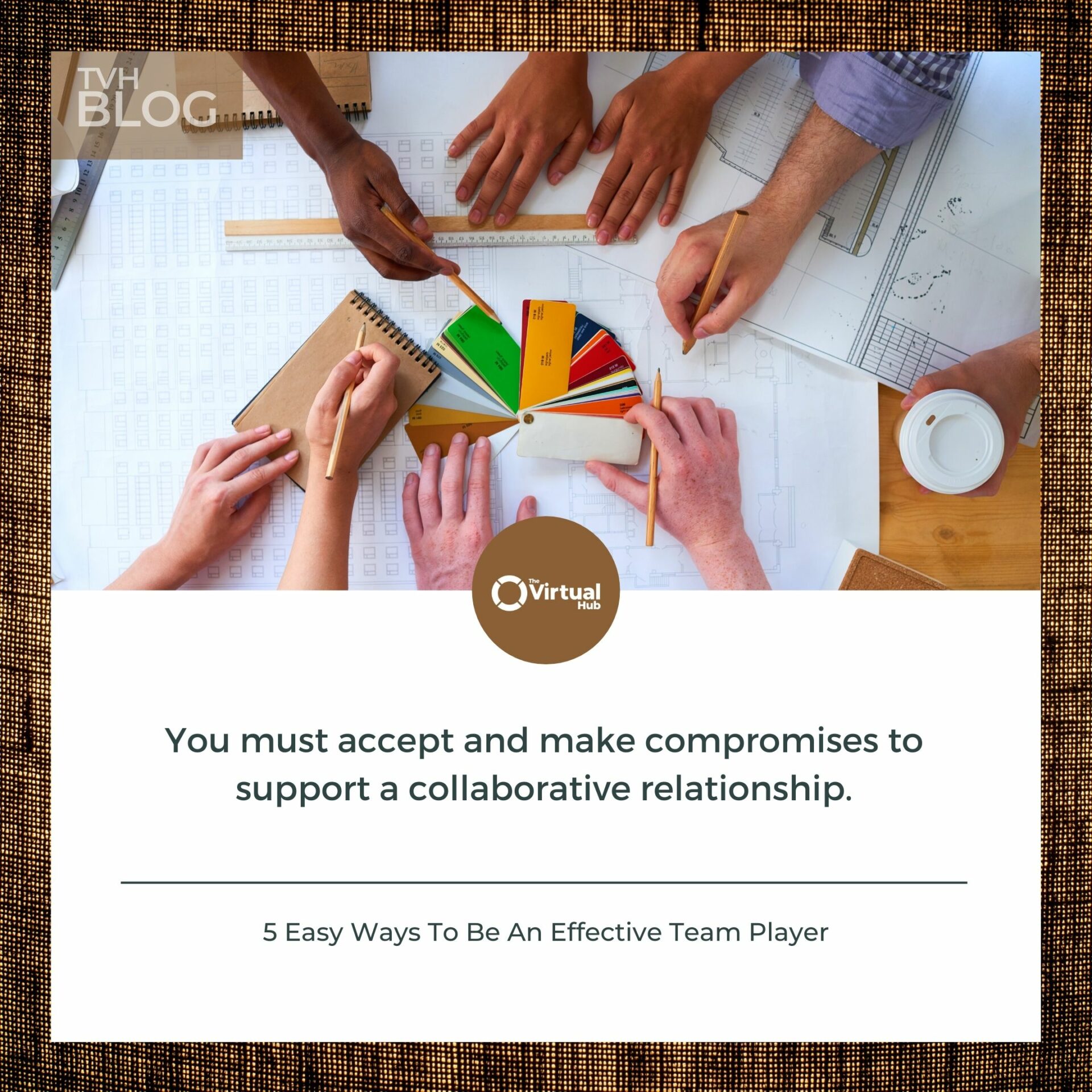 What are the characteristics of a Team Player?
A team player should uphold several core values. These values are essential in attaining personal and team goals. These values must reflect on each team member. Embodying these values help inspire teamwork skills, morale, and efficiency.
These are the top qualities and skills one must own:
1. Awareness
Every employee has their own set of roles, talents, and responsibilities. A good team player must be capable of their own tasks so they can determine the extra effort they can give. Being aware of your role, you should know the limitations of what you can and must do. It's important that you know if you're stepping too much on others' boundaries. This awareness lets you manage your abilities and where you should put your effort.
2. Collaborative
It's a team so collaboration is a must. There will always be varying opinions and interests in a team. You must accept and make compromises to support a collaborative relationship. It doesn't always go your way so you must be receptive to others' ideas. This way, you can gain new knowledge, or even learn techniques. Find value in the experience because each one's success is the team's success.
3. Accountable
Work isn't always perfect. At times, you may encounter some errors or hurdles in the process. Good team members are accountable for their own responsibilities. If you make a mistake, own up to it. Learn from it and grow from the experience. Your colleagues should know that you have room for growth and that you own up for your shortcomings. This also reflects on your team performance. If you fall short, show them that you can bounce back as a stronger asset. Make sure that you advance and not end up as a liability.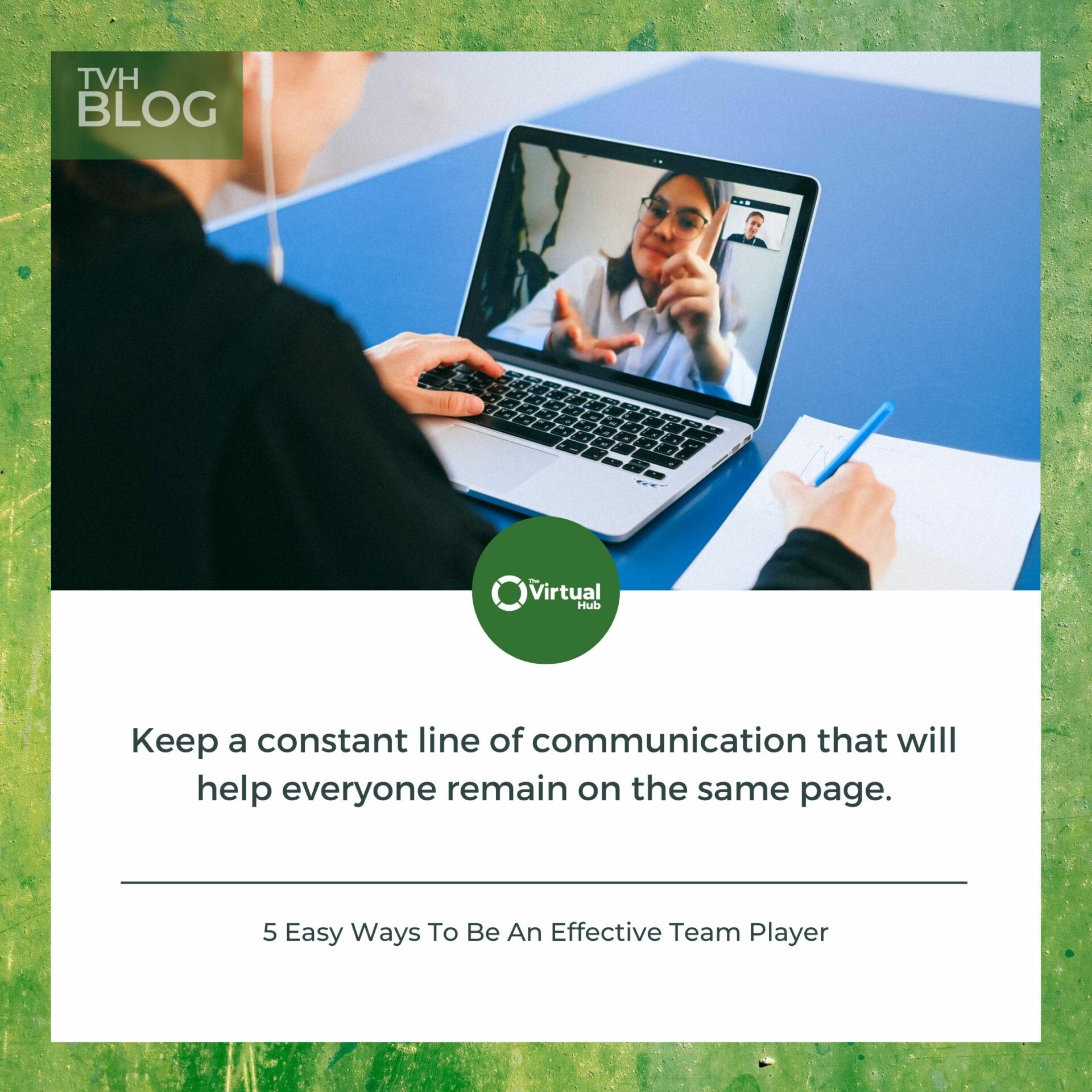 4. Respectful
Earn respect. In a company, you will be working with a set of people for a while. Show them that you value everyone's role and that you respect their capabilities. If one falls short, lend help but don't step over their boundaries. By being respectful, you earn trust and loyalty that will make you gel as a team player. Like being aware, respect comes from knowing who you are and what you're capable of
Also, exude positive behavior. Stay pleasant and warm even when tough times come. You also gain respect if you can manage to stay on top of a stressful deadline with finesse.
5. Committed
Go for the goal! It will all be pointless if you're not committed to success. Always keep in mind that a team's performance is a collaborative effort. If you're not committed, then you're not giving your 100%. Don't let your team down by limiting your energy and effort. Show them passion, reliability, and motivation. Inspire each other to achieve excellence. Commit to your goals and bring your A-game all the way.
But, how do you become an effective team player?
Now, the challenge is to channel these qualities in the workplace. Don't worry because these are easy ways you can apply in everyday situations. Remember that a happy workplace is full of satisfied, motivated employees. Effective teamwork results in efficiency.
1. Communicate
It's very crucial in collaboration to communicate. Keep a constant line of communication that will help everyone remain on the same page. Make sure that everyone listens and participates so no one gets left behind. A lot of errors can trace back to miscommunication. It's essential that an active response is always present.
This also applies to the listener's end. Always be receptive to changes, opinions, and feedback. If there are unclear instructions, don't hesitate to ask. Clear up any doubts and inquiries to keep the work going. It means more to ask a valid question than to sit and assume. Active listening is a trait that you can develop.
2. Offer support and solutions
Remember that everyone has their own set of tasks. But at times that a teammate seems overwhelmed or frustrated with work, it's okay to help. Offer your support before taking over. Always be respectful of boundaries and receptive to people's struggles. Help in ways you can but don't overdo it.
You don't always have to carry the burden of helping. Know that the entire team is also learning from experience. Assess how you can help and let them grow and learn in the process.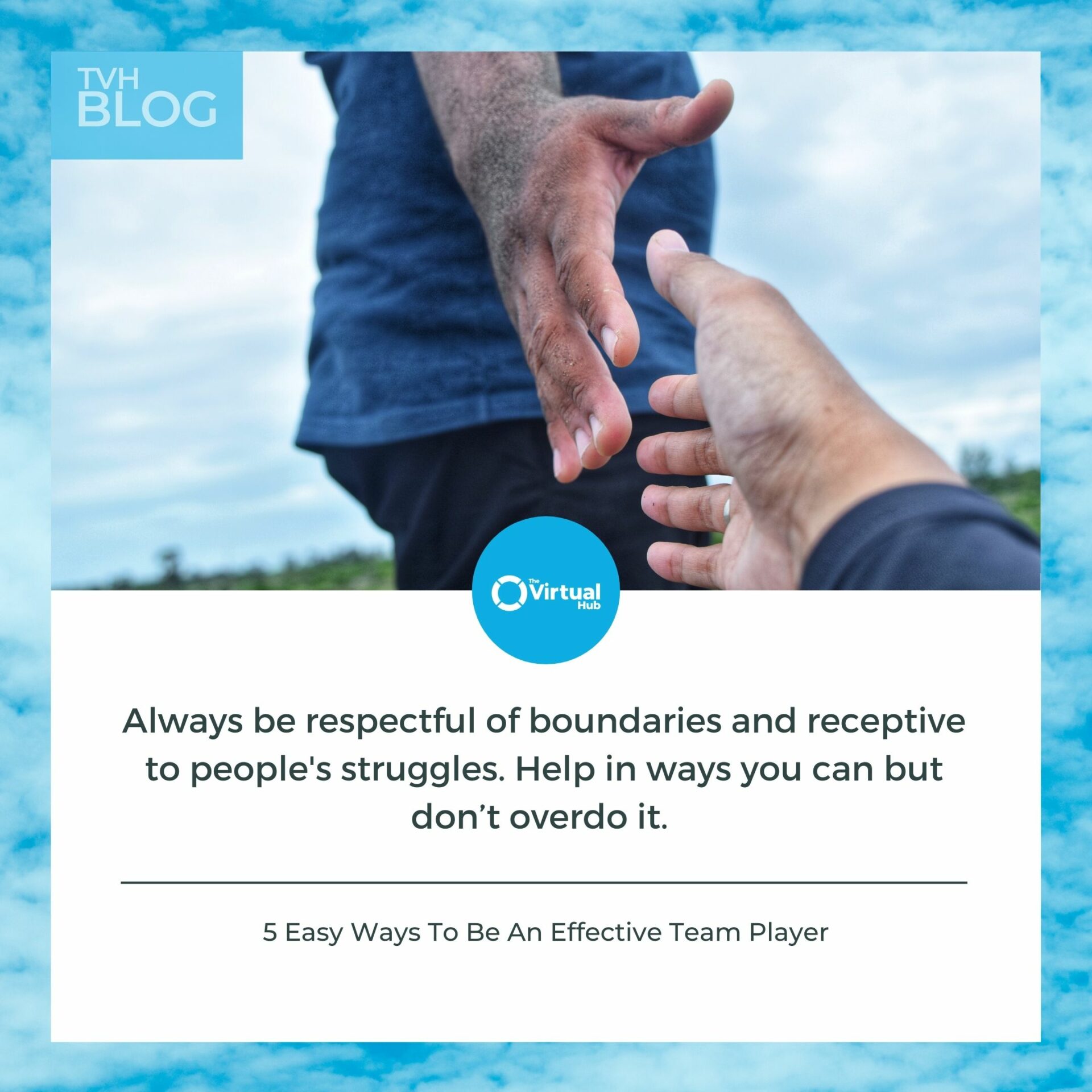 3. Be goal-driven and seek action
Work doesn't end with having a concrete goal. You have to do the work. Setting SMART goals can help you and your team in achieving success. Remember that teamwork starts with everyone's cooperation. Team members should contribute to the right plan of action.
Be receptive to each other's opinions and ideas. A smart team knows that having varying outlooks can lead to more insights. It's a matter of collating all these into a more cohesive idea. By collaboration, you can map out the right courses of action that will lead to your collective goal.
4. Spread optimism
Work may sometimes get stressful. So to lift the mood, be a ray of sunshine to your team. Make them feel lighter by keeping a positive attitude amidst all the hard work. Having a happy workplace boosts efficiency. Make your team feel like you're all working towards the same goal. Celebrating success together is a way to get closer as a team. You all made success happen so it's only fitting to recognize one another.
A friendly vibe in the team environment also helps inspire team morale. You can build a certain level of friendship by keeping tabs on each other or at least greeting with hellos. Optimism is a free asset that goes a long way.
5. Be approachable
Like optimism, you have to act approachable. This inspires communication and respect. Let your team feel like they can rely on you for work or interaction. Be a dependable figure. A team that knows the strengths and weaknesses of each other knows how to catch one another. By being approachable, you welcome your team into your personal zone. You let them into your life more than colleagues. You're all in this together so make sure everyone feels that they can depend on each other.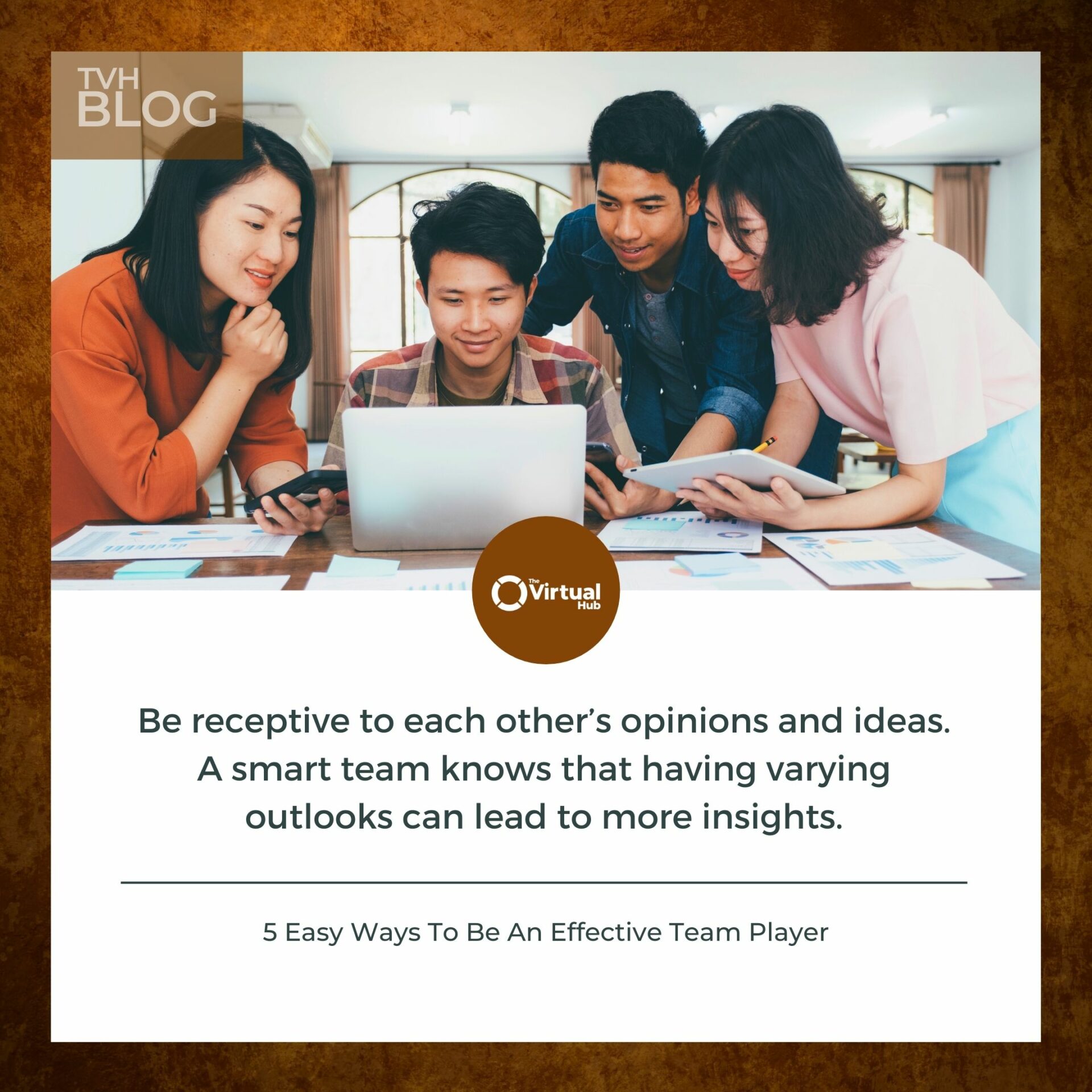 You see, being a team player helps you grow in the professional industry. It connects you to like-minded individuals that are willing to grow and learn from you. There's also a good chance for you to find mentors that can shape you into a better employee. Finding the right team dynamics for you will make work a lot easier and more fulfilling.
If you're looking to grow and learn as a team player, join us at The Virtual Hub. Kickstart your career with us today!
Other Blog Posts That You Might Like