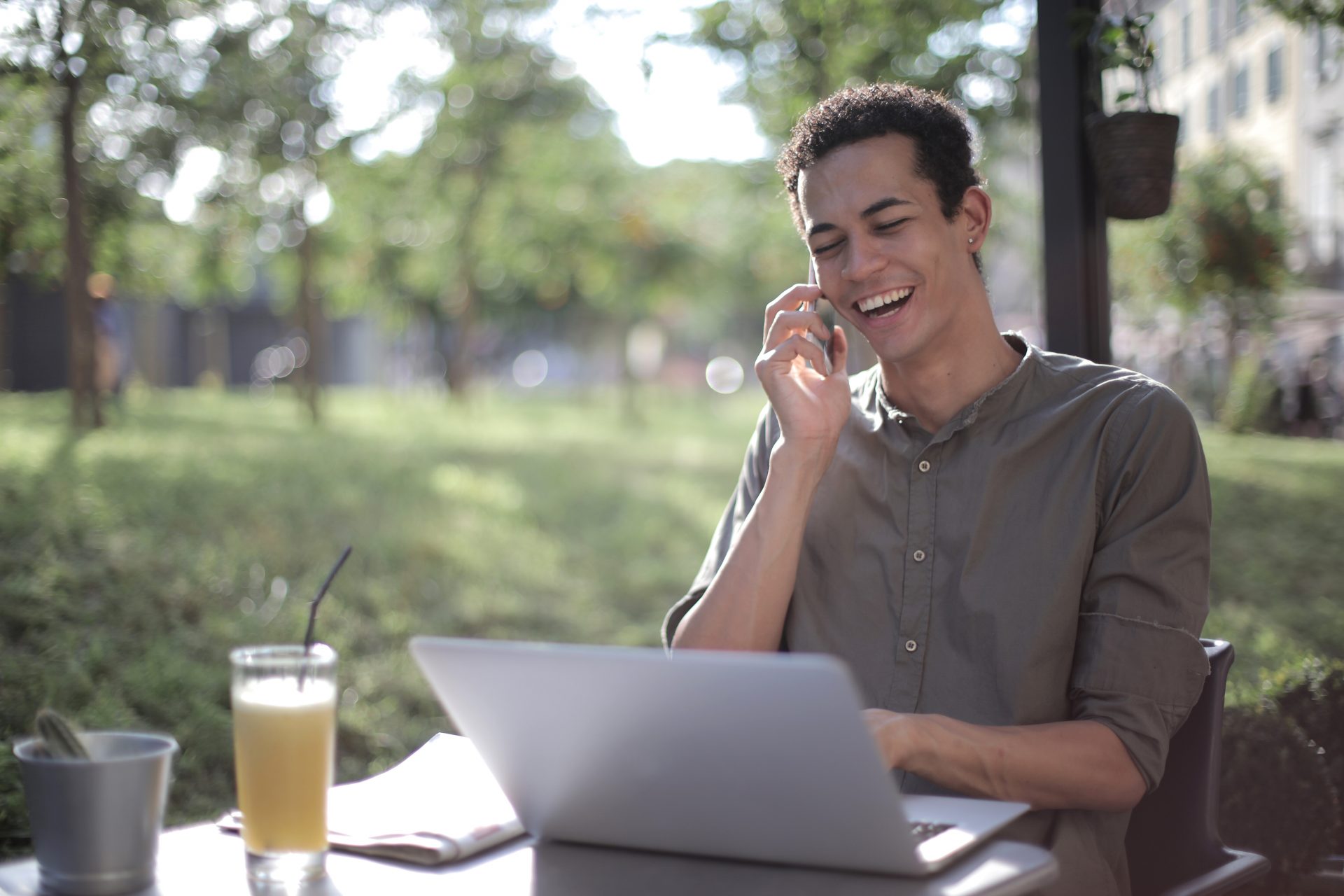 How To Have Fun At Work 
Is it possible to have fun at work?
Many people would agree that one of the topmost stressful places on earth is their workplace. However, many people also tend to forget to have a fun work environment. In order to reduce this stress, below are suggested seven tips to make your workplace fun.
1. Insert some stretching or quick exercises throughout the day
Exercising not only benefits employees physically, it also helps in jump starting the mind for another work day. The exercise does not need to be strenuous or heavy (some people might find that not enjoyable anymore). A quick five-minute stretching perhaps to start the day will do. It can be done with team members or even the whole company can participate in this simple activity. Here are some suggested exercises that you can do in the office:
Do jumping jacks for thirty seconds.
Walk around for five minutes and engage discussion with colleagues.
Put on aerobics music in the PA system and dance for three minutes.
Bring a gym ball and sit on it while working.
Take your calls while slowly pacing around.
Invite co-workers and buy some snacks in a nearby restaurant.
Build a mini-golf in a safe place in your work area and have a play during your breaks.
Stand-up instead of sitting while working and do some legs stretching.
Turn your coffee break or after-lunch free time to walk around the office.
Keep exercise gears within your reach – stress ball, jump rope, etc.

While exercising may seem a boring task, these quick breathers are actually fun to do and can create a happy workplace.
2. Eat Lunch With Coworkers
There is nothing more stressful than working during your lunch hour, and eating alone at your desk is almost the same. When you are eating alone, you have the tendency to rush through your lunch time and resume working immediately. Worse, when you are eating at your workstation, there is a high chance that you are also doing some work stuff while eating. This is not healthy for multiple reasons such as:
Productivity may be decreased due to lack of time to recharge or refresh your mind.

Getting sore joints over time.

Increased serious health risks such as cardiovascular disease

.

Higher chance of being stressed out at work

.
Meanwhile, when you eat meals with your colleagues, the following benefits are achieved:
Teamwork, collaboration, and bond are increased.

Employees tend to be in a good mood throughout the workday.

Increased job satisfaction within the organization due to work-life balance.

Communication is found easier within the team

.

There are a lot more reasons why eating lunch with coworkers is good for the employees. As they say, food is one of the things that bring people closer together. Meals shared with people you work with definitely brings fun and laughter in your organization.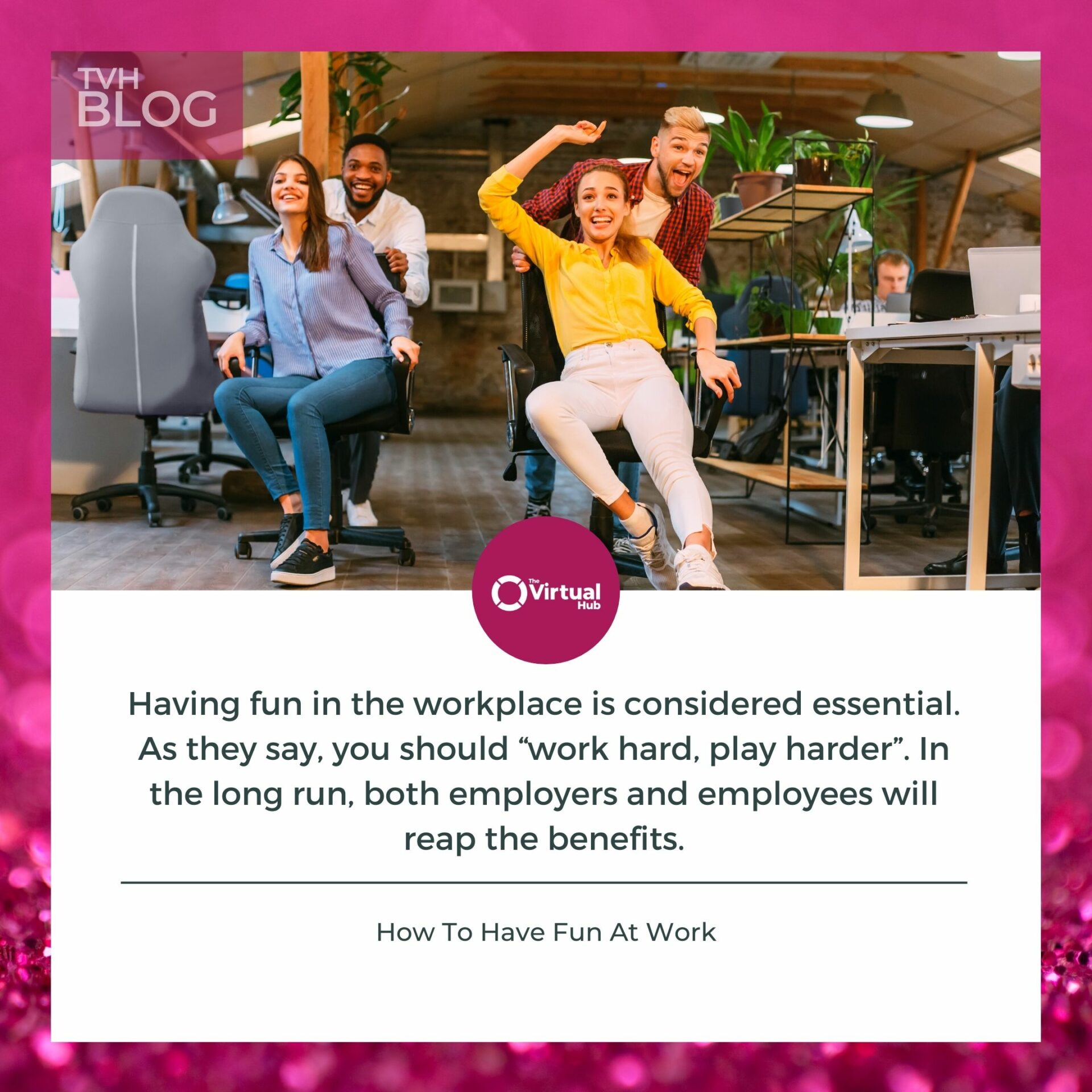 3. Begin meetings with short ice-breakers
The start of the meeting is usually the most difficult. People frequently dread going into meetings especially if it is going to be a long one. In order to address this situation and make meetings something to look forward to, doing ice-breakers before you start the meeting is highly suggested. By doing so, the following benefits can be achieved:
Ice-breakers can make attendees feel more relaxed before the meeting.

They can bring out the creativity  of the participants.

Employees can become more trusting and open during the meeting.

They can make participants be more engaged and active throughout the meeting.

Ice-breakers are also a way to make coworkers get to know each other.
There are tons of ice-breaker games that you can incorporate in your meetings. Here are some of them:
Scavenger hunt – this is a game where participants are tasked to find someone in the room who fits a certain criteria. For example, "find someone who has already traveled to 5 countries or more".

Human bingo – a little bit similar to scavenger hunt, this quick game requires you to fill out a bingo card, but instead of numbers, each square represents attributes of a person which you can find among the participants. Examples are "blue eyes", "youngest child in the family", etc. The one who finishes first is the winner.

Charades – this classic game which is a favorite during family reunions and outings can also be done as an ice-breaker before a meeting.

Board games – quick board games such as Spyfall, Exploding Kittens, Spot It, and numerous others are also great starters in meetings.
Trivia – Trivia games are also a good option particularly for large groups. Online apps such as Kahoot! can be used for this game.

There are thousand more ideas of fun activities that you can do in your meetings. If it is a regular meeting (weekly meeting for example), attendees can even take turns in facilitating. This can also increase accountability of the employees. Bottom line is, these ice-breakers are one sure way to have happy employees.
4. Celebrate milestones
Another sure way to have fun at work is through celebrations of different occasions. Birthdays, achievements, anniversaries, and other special events are better celebrated with a small party or gathering. It can be as simple as having free ice cream for everyone, or a grand party with an abundance of food. Whatever the occasion may be, celebration is a big factor that adds fun to a workplace. In some organizations, there is even a specific budget solely for this purpose. Events such as Christmas parties, year-end parties, etc. are just some of the common celebrations every company holds. Then there are also company-specific ones like when someone celebrates ten years with the organization, achievements such as hitting targets on time, or company anniversaries. Lastly, who would ever pass up the opportunity to celebrate birthdays? Every personnel, may it be the boss or the newly-hired staff, birthday celebrations are normally celebrated inside the office.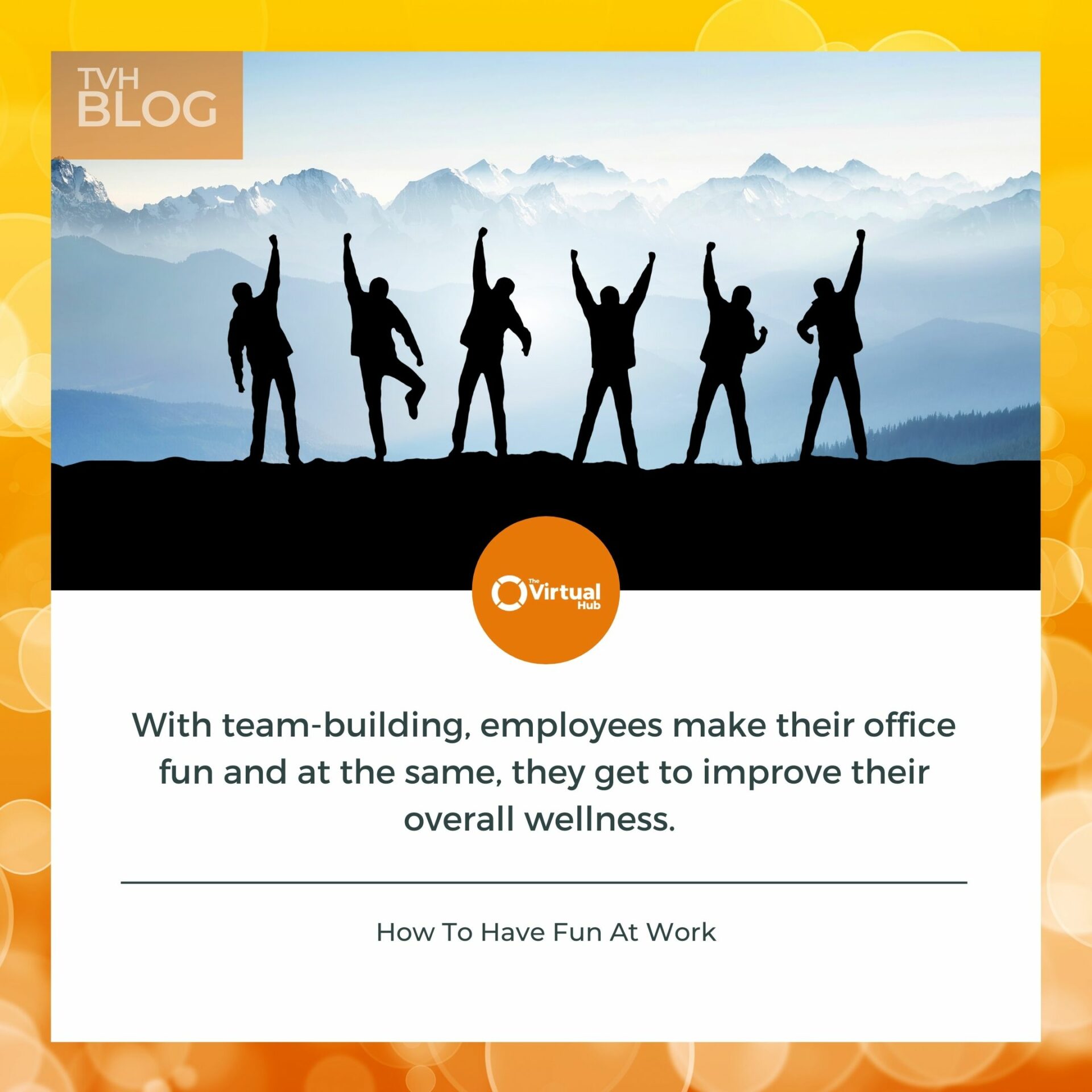 5. Create regular team-building activities
Team-building activities are probably one of the things employees look forward to in the office. Aside from creating fun within the organization, having such events provides many benefits both to employees and employers as well. Here are some of these benefits:
Increases employees motivation, employee satisfaction, and employee engagement

Improves physical and mental health

Higher chance of employee retention

Better communication within the organization

Assists employers in identifying those with leadership qualities
Team-building activities are usually budgeted by the employers, while there are some expenses which are shouldered by the employees as well. However, team buildings do not need to be expensive. Below are some suggested team-building exercises that you can practice in your workplace:
Team-building games

such as egg drop, escape room, tug-of-war, paper plane contest, etc.

Out-of-town team outing

Casual Friday lunch out

Monday movie nights

Thirsty Thursdays for the alcohol-loving ones



With team-building, employees make their office fun and at the same, they get to improve their overall wellness.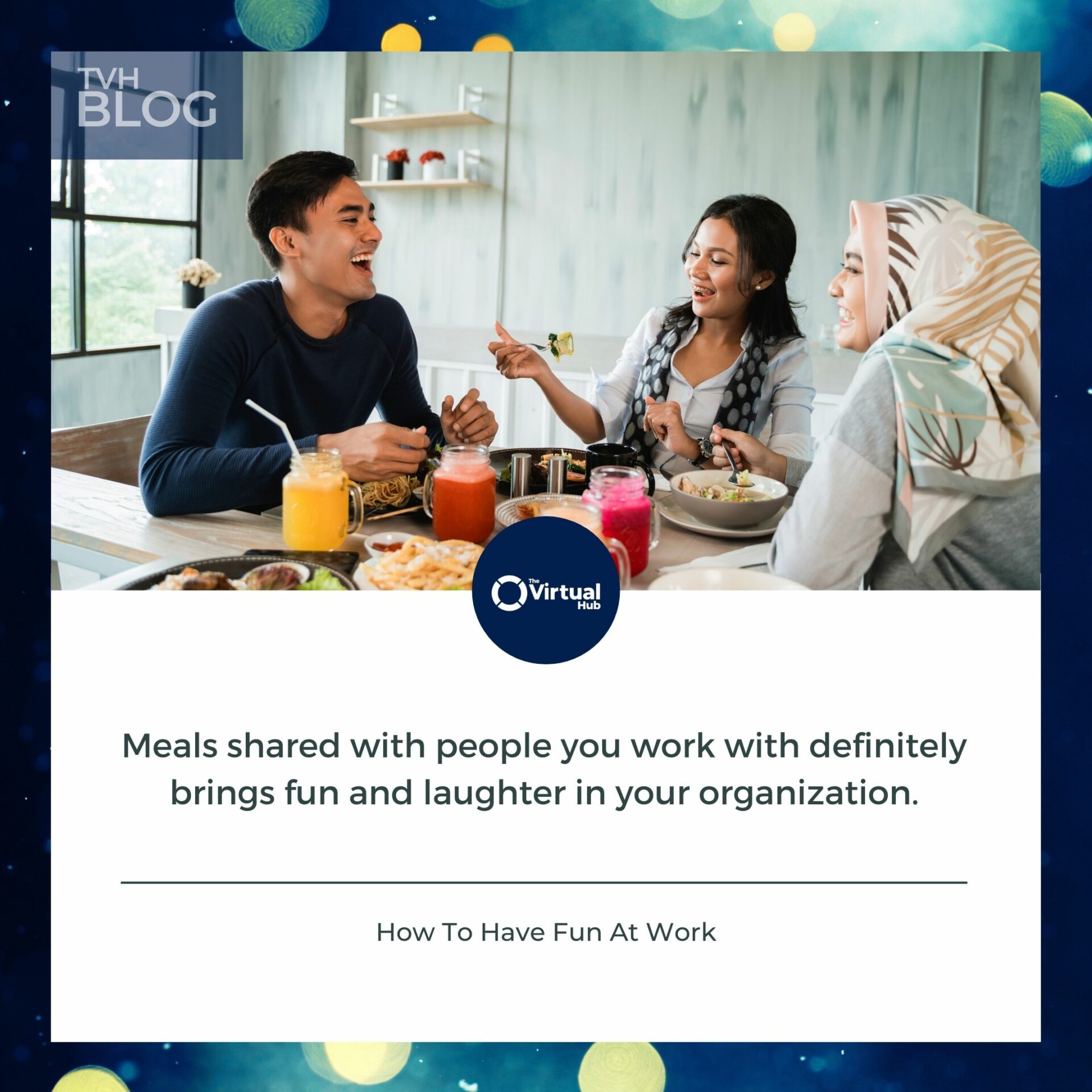 6.  Launch a sports festival
One of the most fun activities in a company is playing sports. While it may not be for everyone, the non-players actually enjoy watching from the sidelines. The employees who do not participate in playing sports get to cheer for their chosen team. There are numerous companies that hold annual sports fest, usually in the summer. Some of these sports can include:
Basketball

Volleyball

Table Tennis

Archery

Computer games (e-sports)
In order to make the sports fest more fun, awards such as monetary prizes and trophies can be given out to mark the end of the festival.
7. Create gamification and rewards system
Last but not the least is the gamification and rewards system. Based on statistics, when gamifying your company, people are inclined to be proactive and involved in the company business in a more engaging way. This is because, aside from being fun, gamification creates healthy competition and a sense of accomplishment to the employees. Simplifying, below are some gamification ideas to adapt in your organization:
Points-based system learning tool via quizzes or mini games

Interactive scoreboards for those who have targets to hit

Spontaneous awarding of high-performing employees

Non-productivity rewards such as best in attendance, etc.

Points rewards program for every employees' achievements
Gamification within the company is a big contributor to the happiness of the employees in the sense that it makes their mandatory day-to-day tasks more fun. Of course, it must be ensured that this is done fairly among the employees and business operations will not be affected negatively.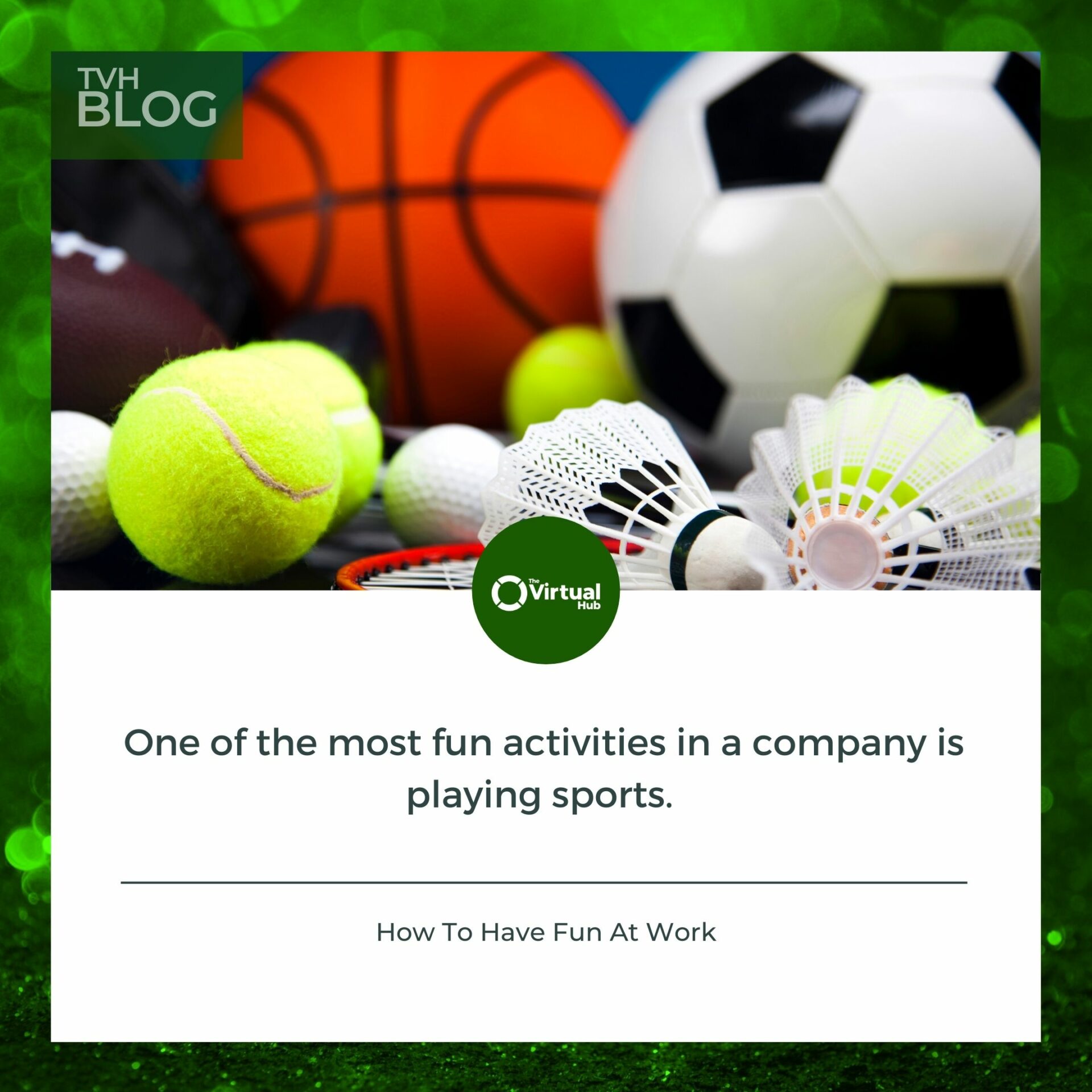 Work hard, play harder
Having fun in the workplace is considered essential. As they say, you should "work hard, play harder". In the long run, both employers and employees will reap the benefits.