9 Effective Tips for Personal Professional Development
If you're reading this article, pat yourself on the shoulder for taking the time to learn how you can improve yourself both personally and professionally.
Professional development has always been a crucial part of all fields. Yet, it's often overlooked and, in most cases, considered a privilege that only a certain group of people have access to. This shouldn't be the case. It should be a top priority if you want to succeed in your career.
RELATED: How To Write Your Personal Development Plan In 8 Steps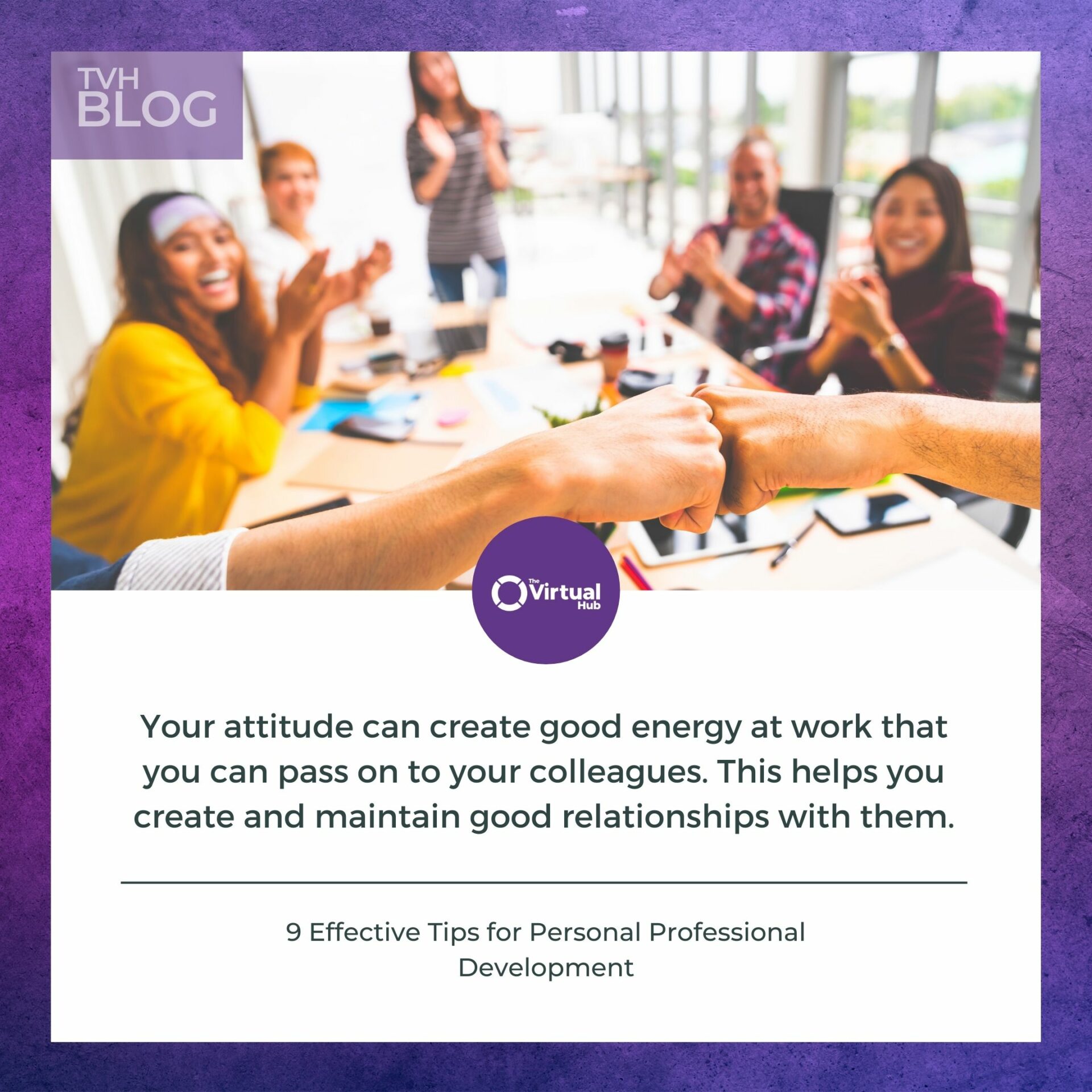 Tips for Personal Professional Development
Below are 9 tips for you to kickstart your professional and leadership development:
1. Focus on Positive Things
Your thoughts are a potent tool in personal professional development. Paying attention to your thoughts gives you more self-awareness. This helps determine the level of contentment and affects how you interact with others. 
Your attitude can create good energy at work that you can pass on to your colleagues. This helps you create and maintain good relationships with them.
Hence, we should take it from Marcus Aurelius, who once said that "our life is what our thoughts make it." This speaks volumes of how much our thoughts can affect our quality of life.
2. Recognize and Correct Your Areas of Weakness
Professionals accept their flaws and correct them. You need to identify the areas of negativity and try to work out a plan to improve your skills and abilities. 
You might be wondering, "why do I need to bother with my weakness when I can focus on my strengths instead?"
Recognizing your weaknesses is one thing. But, addressing these areas is a high-quality professional development tip. It will help you become more detail-oriented with tasks and even with decision-making.
3. Set Your Own Goals
The Setting goals is one of the essential processes that all professionals must practice.
Knowing your goals is like following navigation which helps you focus on the more important things in your career. These are like key commands that tell you what you must do systematically to achieve greater results.
For example, let's take a subject matter expert's course creation approach. First, they determine the method of instruction they need. Then, they target skills and insights they want their audience to learn.
Even before starting their webinars or online courses, they have already decided the steps needed to get their desired results.
This organizational skill shows a person's impressive professional competence. It can also be applied in a broad aspect of your personal and professional life.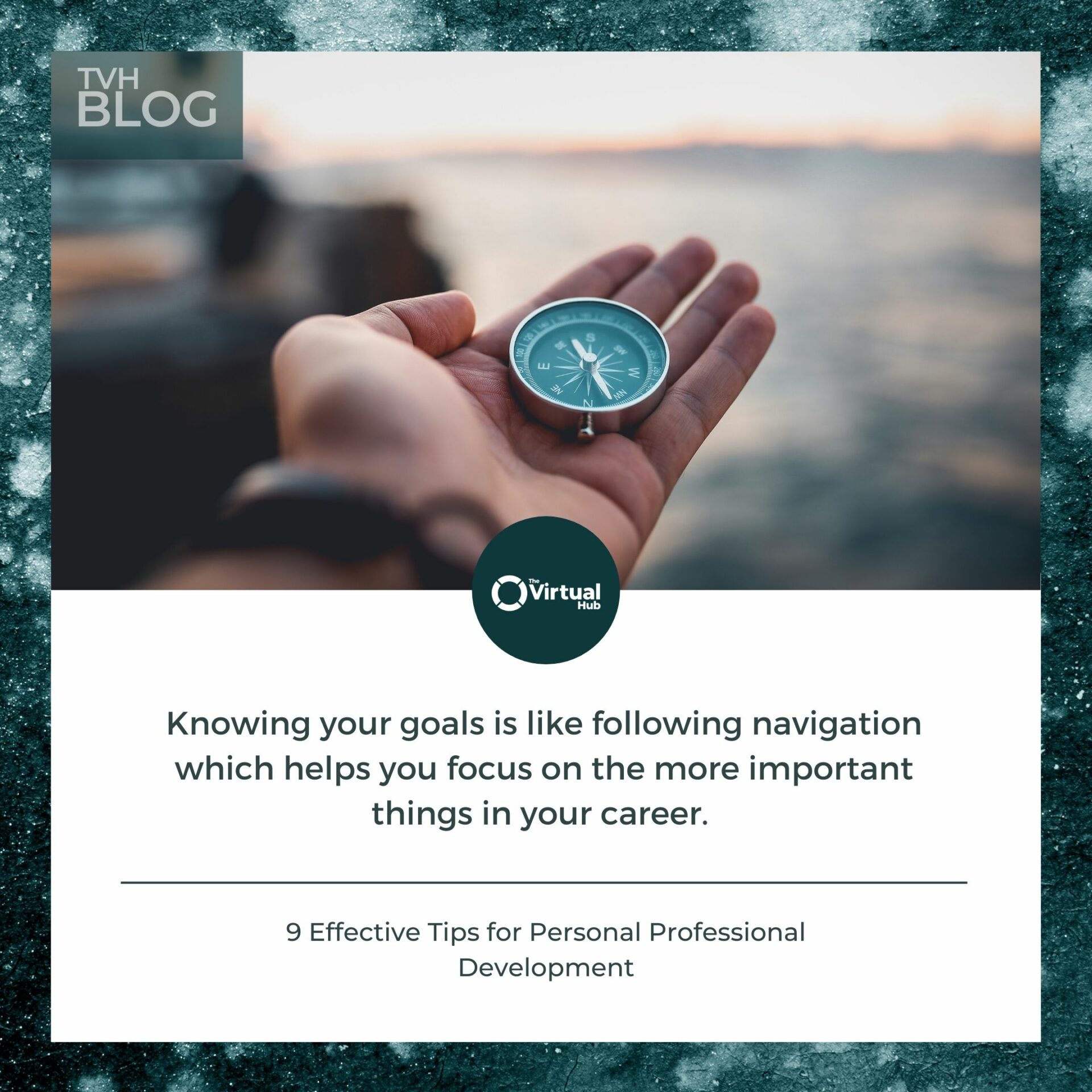 RELATED: Here's How You Can Make a Career Plan Using an 8-Step System
4. Develop a Reading Habit
Great leaders are vast readers. This is indeed true, and professionals must heed this advice. One of the vital characteristics of a good employee is his or her willingness to learn and grow. A perfect example to show such an attitude is how much time you spent reading.
Consider reading as technical help where you get help and advice from experts and world-renowned leaders. It helps you deep dive into their thoughts. You can also follow their routines, strategies, and examples by reading.
When personal interactions like training programs aren't possible, you can be more creative with your resources by reading.  
Read books about the topics you want to improve on. Or use technology through online learning. It's a good thing webinars and online courses are now within easy reach. This leaves you no excuse for not seeking personal professional development.
5. Attend Workshops and Training Programs
Both workshops and training programs are great professional learning activities. They increase career satisfaction, motivation, and self-confidence.
Training programs are the perfect venue to upgrade your qualification. It gives you a chance to find like-minded people, great mentors, and coaches. These people can be instrumental in your personal professional development.
Workshops can also be a great source of practical information, skills, and toolkits that help you streamline your path to success.
If you have no idea where to start your professional development training, free online courses could be a great way for you to start,
In the midst of Covid-19 pandemic, edX, an online educational platform, has started offering more online courses. You can take them for free with the option of requesting a certificate at the end of the course for a small fee. What makes this even more exciting is that the courses' mentors and instructors are well-known experts in their field. They come from prestigious institutions like Harvard and the Massachusetts Institute of Technology.
This gives ordinary people easy access to a wide variety of subject areas and training programs. These materials help upgrade skills and abilities. To make it even more amazing, registration is easy, and you can get started in no time.
Professional learning communities are the perfect place to start honing your personal professional development journey. And because of its flexibility, you can still take advantage of them even if you do have a full-time job. It's possible if you're eager to learn and continue advancing in your chosen career. 
6. Write More
Another skill to develop if you want to harness more ability is writing. Writing requires a high level of focus and skills. It can help you hone critical thinking skills and even show mastery of certain subjects.
You do not have to be a professional writer to be able to write. To write regularly is sort of a routine for you to put your ideas into text. This makes it better to conceptualize and brings you a step closer to realize your goals.
In Ortoleva, Bétrancourt, and Billett (2016) book about Writing for Professional Development, the writers emphasized the contributions of writing in educational practice and how writing can help us develop life-long strategies and insights which we can put into practice in different aspects of our professional career.
If reading is the gateway to access more knowledge and learn more ideas from experts, then writing is a form of self-assessment and reflection of how much you have learned.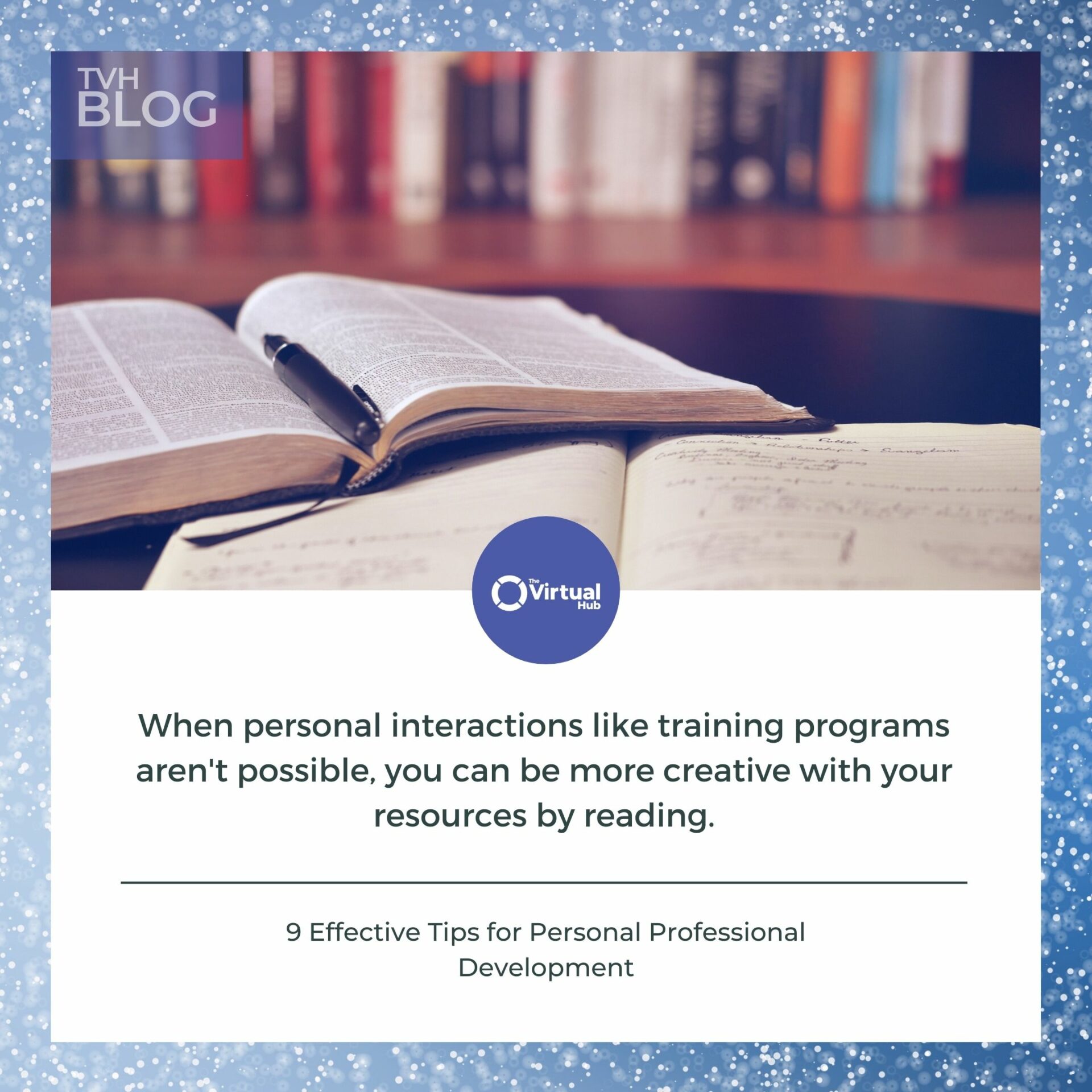 7. Measure Your Progress
Let's put it this way. You've acknowledged your points of weaknesses. You have done what is required of you to address these concerns, such as attending workshops, training programs, and webinars. Now, the next step is to know how much you have grown and actually measure your progress.
So, how do you evaluate your personal professional development progress?
There are many international professional development (IPD) organizations and studies that can help you with these. Such organizations provide guides on how you can measure your results.
Bear in mind that tracking your progress is a sure sign of professional competence. It's crucial to your personal professional development.
8. Seek Guidance and Feedback
You can never learn how much you have improved if you never seek help and feedback from others.
According to Roland S. Barth, hearing quality feedback, may it be positive or negative, has a powerful impact on strengthening one's practice and competence, specifically for instructional leaders like teachers and mentors.
This will reflect on your students or groups' achievement which in turn can be a great inspiration and motivation for you to continue growing professionally.
In his book, Barth also mentions that the administrator's role is to get their teachers to accept the fact that for them to be a great teacher, improvements have to be made.
Stagnation has no place in education. Once you value learning and are willing to take actions to better your skills and knowledge, then you come to realize that you have succeeded in the first phase of your professional development journey.
9. Be a Good Mentor to Others
The highest pedestal in this development journey is for you to be able to extend what you have accumulated from all those training and workshops. This you can do so by teaching others what you have learned.
This practice of imparting your skills to others is often the most overlooked tool in leadership and professional career development. Extend what you know by teaching others. It will help cement your effectiveness as a leader.
The "learning by teaching" approach is best applied in education and in the corporate world because teachers, managers, and supervisors are deemed leaders, who a lot of people look up to for advice and guidance.
To be able to "teach" others is a skill that demands high-quality professional development. If you ever get a chance to become a mentor or a coach in your company, don't let it pass.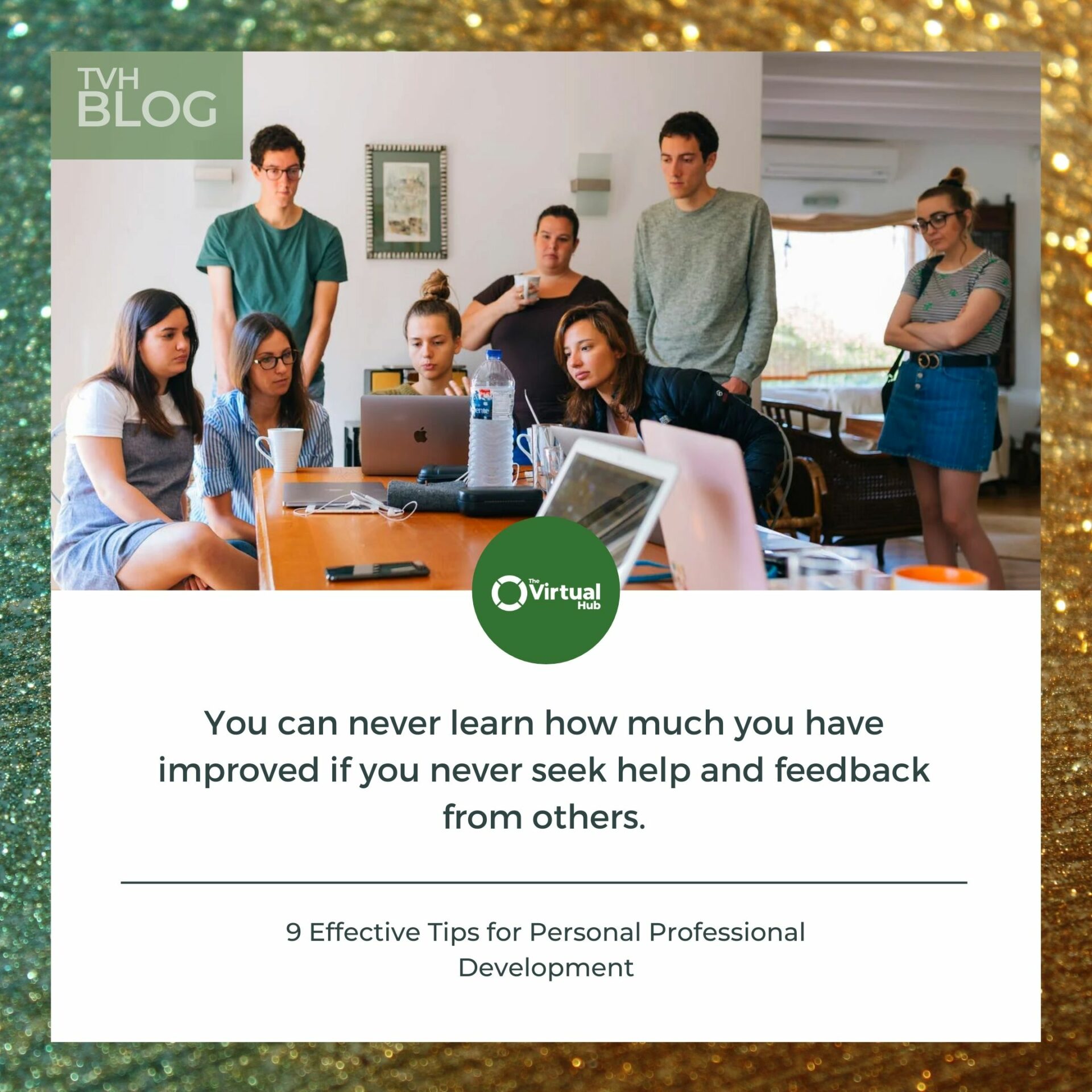 Other Blog Posts That You Might Like