Websites. Easy as 1, 2, 3.
You already know what our VAs can do for your business.
Now see what our custom-built sites can do for you.
Read On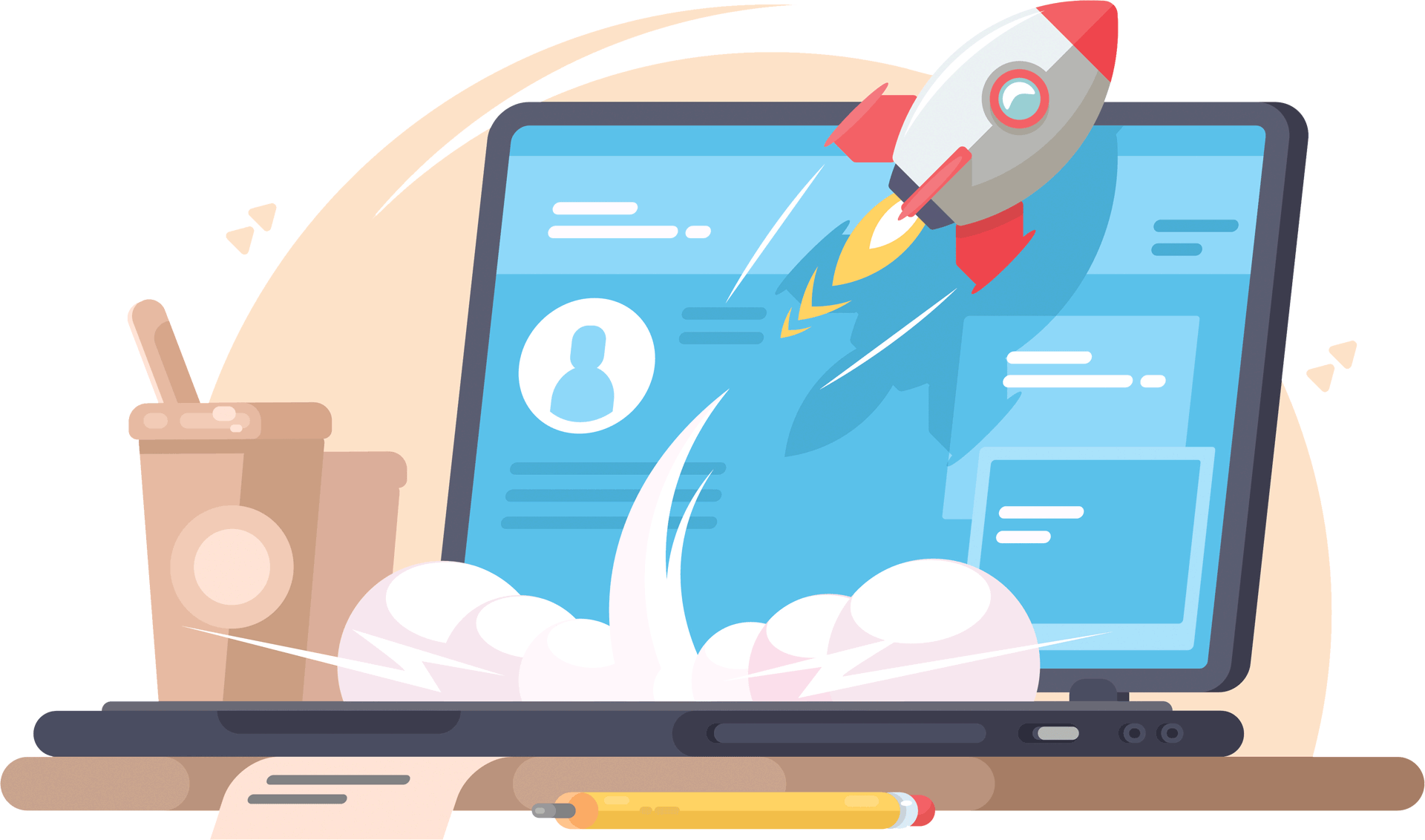 CHOICE PLATFORMS
To maximise scalability and to ensure ease of back-end management post-launch, we use only the best Content Management Systems to create your custom website.

End-to-End Service
Just have a domain? Perfect. We'll take care of finding the right solutions for you. From the right host to the right platform, we've got you covered.
Got no domain? No worries. We'll take care of that for you, too.

FLEXIBLE PRICING
Just like your website, your cost will be unique to you. Pay only for what you need. No 'bloatware' – we promise!

Discover
Let's go on a call or two to figure out what you need. Then we'll come back to you with a visual proposal that will cover design, tools, costs, and timelines.

Build
After we've come to an agreement, sit back while our team builds your site for you, end to end*. Once we've built a fully-functional staging site for you, we'll invite you to test it with us.

Launch
After a series of testing, and we're all happy with the work we've done, we'll hand over your site to you. If you'd rather not manage your brand spanking new website, we'll train one member of your team so they can do it for you.
branding and website development
The Virtual Hub
Before we established The Virtual Hub's domiciles in Hong Kong and the Philippines, we were known as Virtual Angel Hub. We felt we needed to take the company in a new direction, so we rebranded and launched four different websites: the main one for our international audience, the others exclusive to members, our VAs, and our trainees.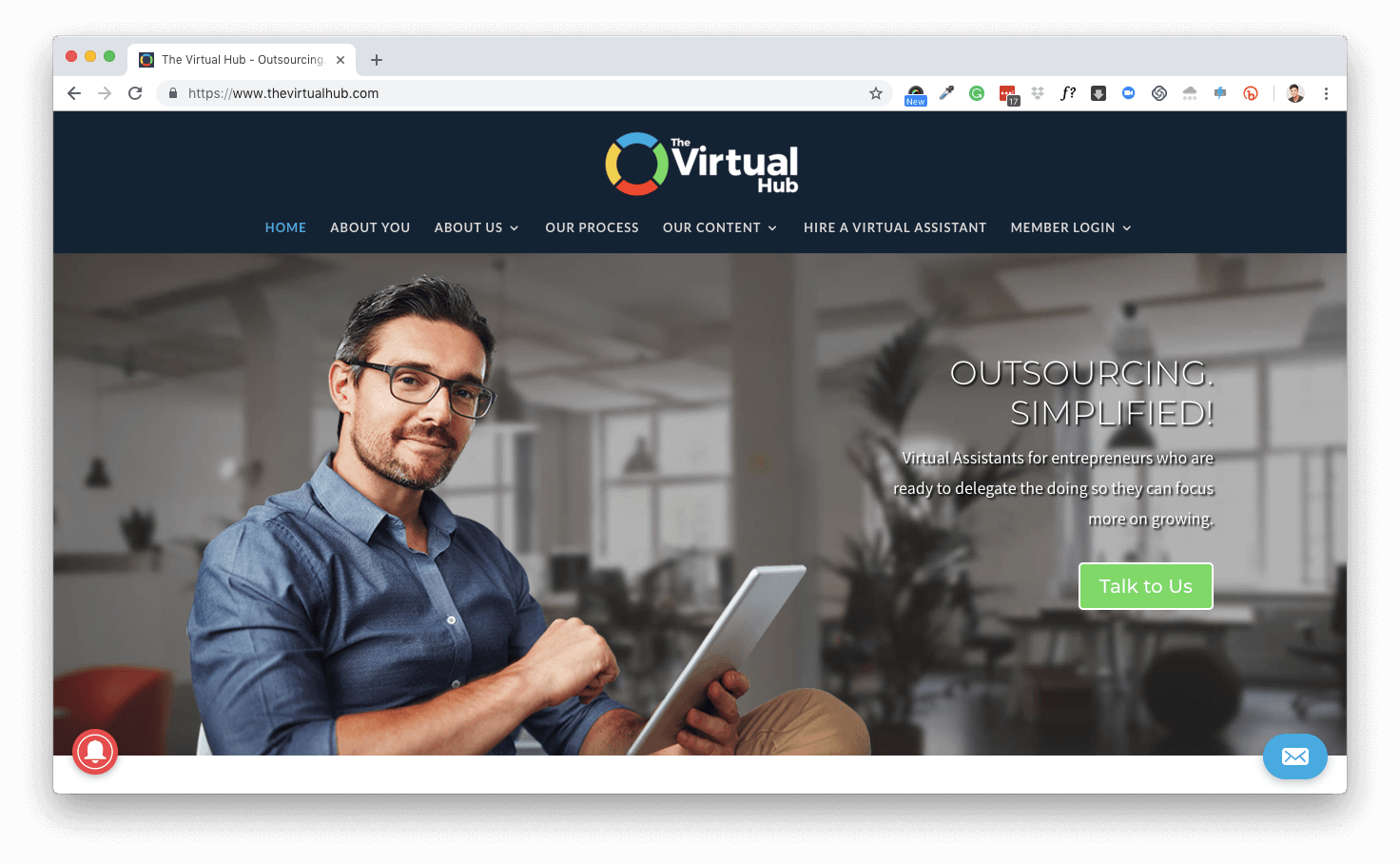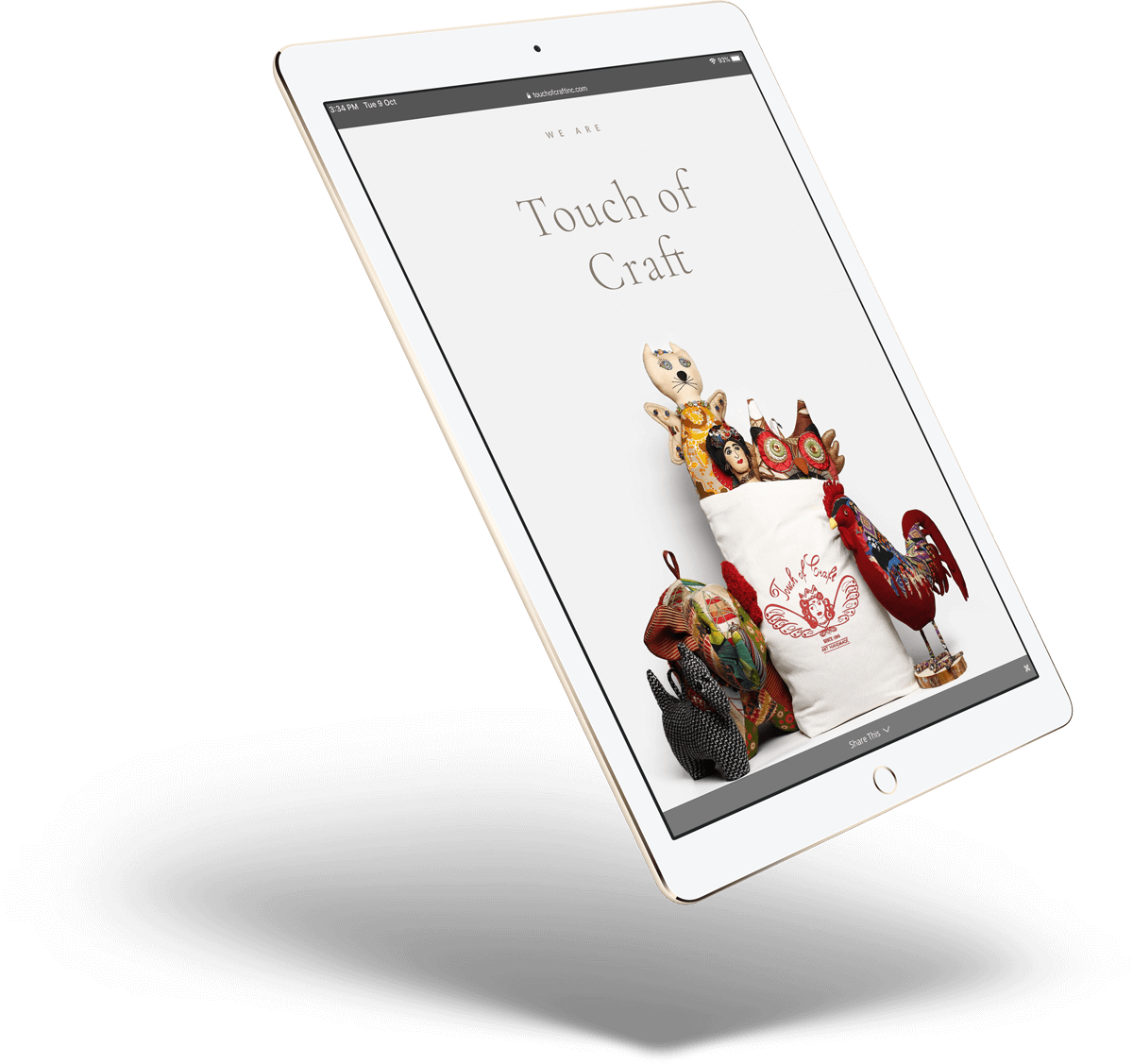 Website Development
Touch of Craft
Touch of Craft is a company that designs and creates premium one-of-a-kind art pieces that find their place in homes, offices, and any other space that needs a touch of the whimsy. After thirty years of running the business solely in Manila, Philippines, they commissioned our team to build an e-commerce website so they can open their doors to the rest of the world.
BONUS: VIDEO EDITING
"Imagine"
In August of 2018, we made our presence felt at the Digital Marketer Down Under Conference in the sunny Gold Coast in Australia. Not only did some of our team from Manila fly in to participate; they also conceptualised and put together everything that was at our booth that weekend, including this video, which was looped throughout our stay there.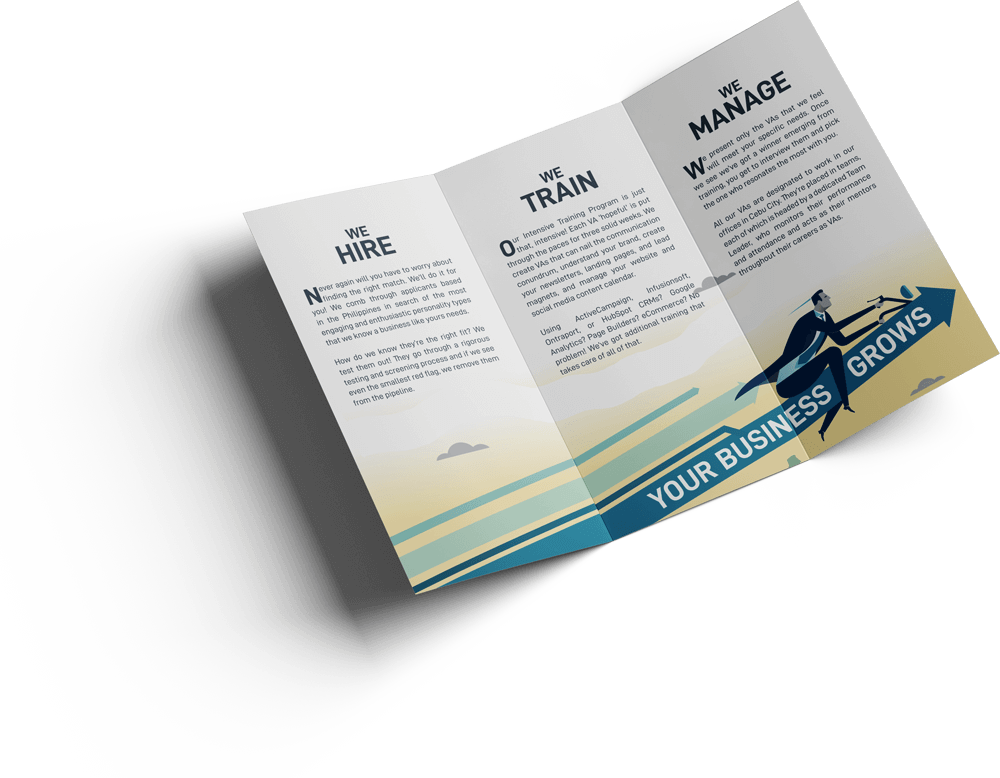 BONUS: LAYOUT DESIGN
LVL UP
The Virtual Hub made its mark at the Digital Marketer Down Under conference in the Gold Coast with these brochures that were designed to quickly introduce us to those who attended.
Hello! We're Daryl and Ram and we're passionate about
design

.

What started out as a simple, internal project for The Virtual Hub evolved into something we've always known we're both passionate about: design.

We both hail from strong design backgrounds. Ram is a self-taught visual artist proficient in both digital and 'traditional' illustrations. Daryl is an award-winning graphic and layout artist. Together, we form a team driven to deliver beautifully realised solutions to our clients.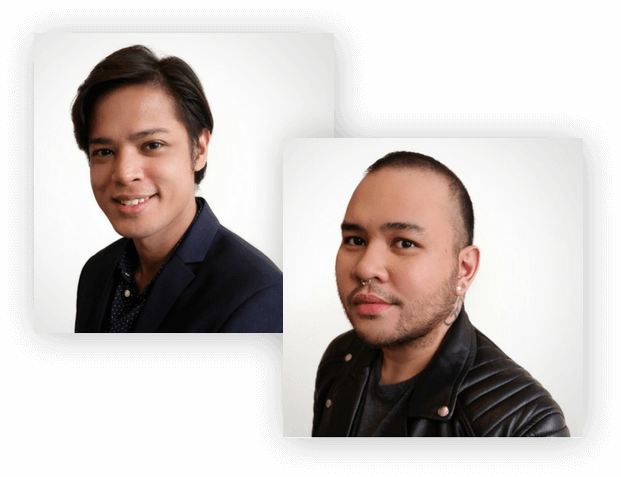 Experience
Aliquam tincidunt mauris eu risus.
Vestibulum auctor dapibus neque.
Nunc dignissim risus id metus.
Cras ornare tristique elit.
Vivamus vestibulum ntulla nec ante
Education
Vestibulum commodo felis quis tortor.
Ut aliquam sollicitudin leo.
Cras iaculis ultricies nulla
Recognition
Nullam quis risus eget urna mollis
Aliquam tincidunt mauris eu.
Vestibulum auctor dapibus neque.
Nunc dignissim risus id metus.
Cras ornare tristique elit.
Vivamus vestibulum ntulla nec.
Praesent placerat risus quis.
Fusce pellentesque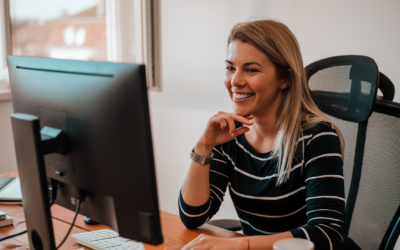 Are you looking for a change in your life? Maybe it's time to change careers. You may not know where to start, but no worries! This blog post will give you five tips that can help get you started on the right foot. Check out this post and see if it doesn't inspire...
Recognising the need is the primary condition for design.
CHARLES EAMES